A Great Start For Future Pianists
Summer Piano Prep Class is a packed with songs and games music theory course for young children, ages 5-7. It is designed to teach basic music signs and concepts in a fun and positive environment. It also gives children their first experience playing the piano.
This class is taught in small groups and is a great opportunity for parents who want their children to begin music lessons at a younger age. Upon completion of this class, the students are a step ahead in beginning their piano, voice or other instrument lessons!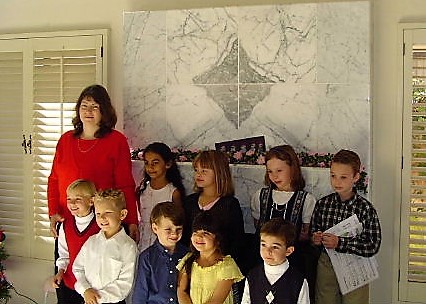 Children Learn:
Note and Rest Values
Counting and Rhythm
Basic Music Symbols
Music Alphabet
Basic Pitch Recognition
Black Piano Key Groups
White Piano Key Names
Finger Numbers
Correct Hand Position
We Learn Through:
Visual Presentations
Songs
Musical Games
Worksheets
Class Activities
Playing the Piano or Keyboard
Details:
Class tuition is $160 and includes 8 classes, 60 minutes each. There is a one-time $15 enrollment fee which includes a Student Lesson Book and full access to the Piano Maestro App /IOS/ that will be used in class and can also be used at home to reinforce learning.
Missed classes will not be made up. However, because during each lesson we review what we have learned before your child will still have a chance to learn the concepts they have missed.
Interested?
Contact Rosie Mace for details and current openings.